School Improvement Plan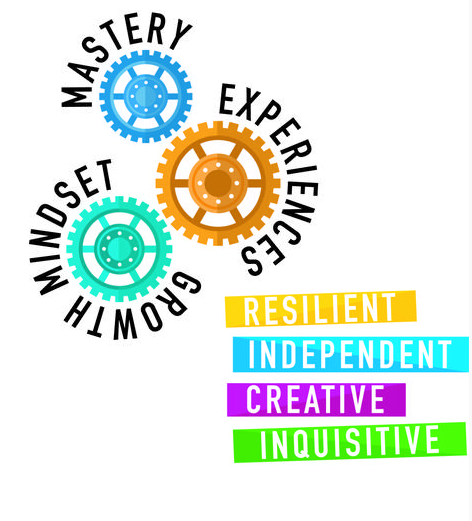 At Hadleigh Junior School we are committed to robustly reviewing our practice in order to provide our pupils with the learning experiences and opportunities they deserve. We want our students to leave us as well rounded individuals, having expanded their concept of their own potential.
The school Leadership Team is committed to the following approach so that the highest standards can be achieved:
Educational Excellence
Deliver continuous improvement through modelling excellence and inspiring others.
Operational Management
Support and develop the ability of all staff to take and feel stronger ownership.
Strategic Leadership
Have further impact and influence through clear vision, robust evaluation and effective school improvement planning and implementation.
School Improvement Plan
The Senior Leadership Team has taken into account the views and needs of all stakeholders as well as internal and external data and national expectation in preparing the School Improvement Plan. Below are the key aims for the academic year that will aid the school in achieving its long term vision.
School Improvement Plan 2023-24 Objectives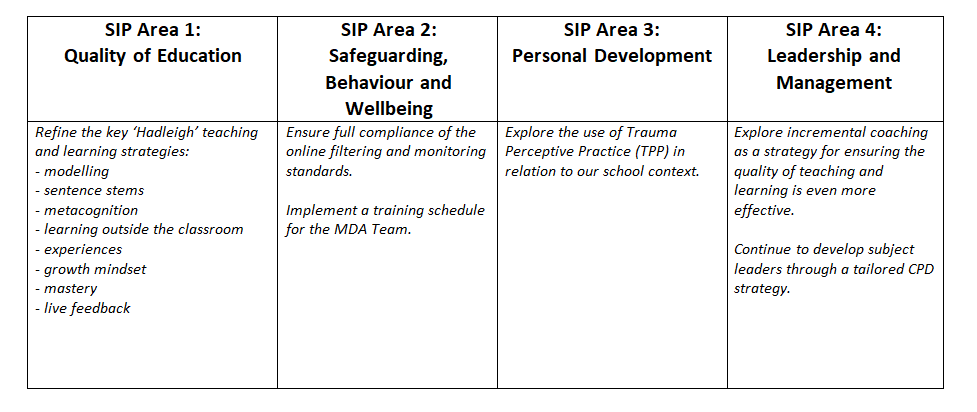 In accordance with statutory guidance from the Department of Education, school policies are available on this website. Hard copies are also available on request from the school office.